This was just done to be funny – we really don't Facebook THAT often
.
A special thanks to Mountain Christian Church in Joppa, MD. If you are in the area and are looking for someplace with great community, children, and small group ministries check us out at http://mountainchiristian.org.
10% off orders over $50 at http://petsupplies.nextdaypets.com using coupon code FBWED. Come on people, help those puppies have a Merry Christmas!
I have a lot of family scattered around the country and we all use Facebook a lot to keep in touch. So when Tracy and I were engaged, most of my family found out via Facebook because we updated our statuses.
I surprised not only my guests, but also Tracy by pulling out my phone and posting on Facebook and Twitter from the altar during out wedding.
I had her phone ready in my pocket, so when she asked for it I could hand it to her. No one knew about this except the minister, and myself.
Here is the twitter post:
http://twitter.com/TheSoftwareJedi/status/5925126890
Duration : 0:1:36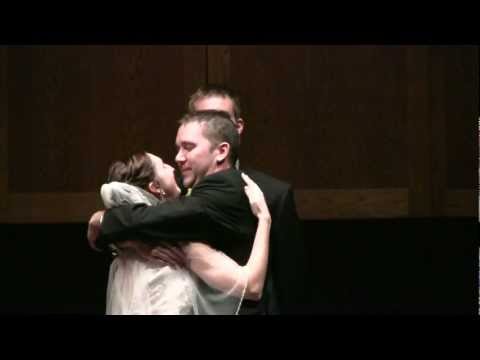 No related posts.
Related posts brought to you by Yet Another Related Posts Plugin.